I chuckled to myself as I read about the integration of two big insurance broking houses:
Chris Lay will continue as CEO of the UK & Ireland. Adrian Girling, currently Chairman UK, Europe and South Africa for JLT, will become Chairman of UK & Ireland Corporate and Risk Management for Marsh and report to Mr. Lay. Nick Harris, CEO of Australia and New Zealand for JLT, will become CEO of Pacific for Marsh. Scott Leney, currently Marsh Pacific CEO, will become CEO for Australia and report to Mr. Harris. Andre Louw, currently Chairman of Australia and New Zealand for JLT, will become Chairman of Pacific for Marsh. Christos Adamantiadis will continue as CEO of Middle East & Africa (MEA). Peregrine Towneley, currently CEO of MEA for JLT, will become Chairman of Middle East for Marsh. Robert Makhoul, currently Marsh & McLennan Companies Chief Client Officer and Chairman of Middle East for Marsh, will continue as MMC Chief Client Officer for the Middle East. David Jacob will continue as CEO of Asia. Alan Cheah will continue as Chairman of Asia. James Addington-Smith, currently Asia Specialty Leader for March and April , will become CEO of ASEAN, a sub-region of Asia, reporting to Mr. Jacob. I am the only continues to be CELEBRATION of COMPANIES that are on the road Continental Europe. Ricardo Brockmann will continue as CEO of Latin America.
If that looks like a blizzard of CEOs and Chairmen and my goodness who is in charge here and who cares, anyway!.. be at ease.. you aren't supposed to understand. That above paragraph is in fact a masterpiece of corporate communication. To see why, you first understand a critical truth about brokers: we are peacocks.
A Peacock is a status hungry omnivore. Brokers tend to be scrappy and thick-skinned and entrepreneurial while carrying surprisingly sensitive egos. This ego is bolstered by two facts: they control their client book, making them powerful, and the best of them interact with the highest status ranks of client organizations, CEO, CFO, etc. Consequently brokers need to be intelligent and high status in their own right to 'belong' in those relationships. Threaten that and you imply they are impostors in their social circle.
Managing egos is delicate work. Here are three things everyone wants:
Status
Money
Autonomy
Supply of these is finite and can be zero sum. Compensation is usually the easiest because salespeople tend to work on commission. Autonomy on the other hand is most constrained. The more one salesperson gets, the more likely she's going to wander onto another's turf.

Status is in the middle. It's primarily mediated by titles and the supply of titles can be increased. Hence title inflation yields a whole slew of the most senior-sounding honorifics scattered around broking organizations.

You could be forgiven for thinking this is nothing more than a ruse to convince everyone they're simultaneously better than everyone else. It's not. The political reality of a sales organization is that there really are that many cooks in the kitchen.
These organizations aren't pyramids, they're something called a frustum.. And clients like it because more of them can have access to the 'top'.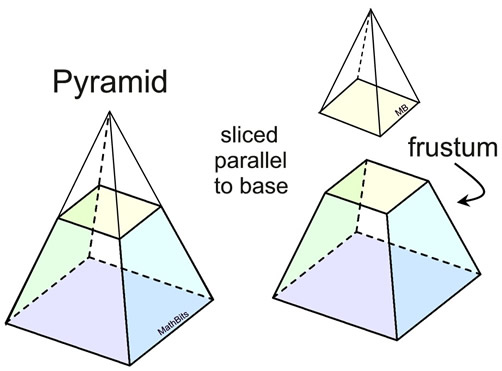 Back to the quote above, which serves three purposes:
It's a scorecard on distribution of influence following a merger of two organizations. Everyone in my office tallied up the score of JLT vs Marsh appointments.
It shows clients who to access to push the organization around.
Finally, of course, it serves the most opaque function of a reallocation of status within the firm. What signals does senior management want to send? Who deserves the roles?
The thing that has surprised me most about management is how much of the success of the job is simply getting along with other managers. You have such a little amount of time to spend building rapport but interdepartmental collaboration is perhaps the most important difference between good and great companies. And this quality of being able to get along with others is radically undervalued, especially by those who don't have it.
So managing broking organizations is hard but at least sales performance is famously solitary work. One broker's failure is irrelevant to another's success. This contrasts with managing empowered risk taking institutions like reinsurance companies or hedge funds where a bad decision from one cowboy can bring the whole house down. Since your fellow trader / underwriter can put you out of a job you're gonna watch his ass. Yet at the same time these people are enormously skilled and need to feel nearly as empowered as a broker would to put that extra effort in to find great opportunities. What a balance to strike!
I'll leave you with a clip from my conversation with Bart Hedges where he discusses exactly this problem. Enjoy!